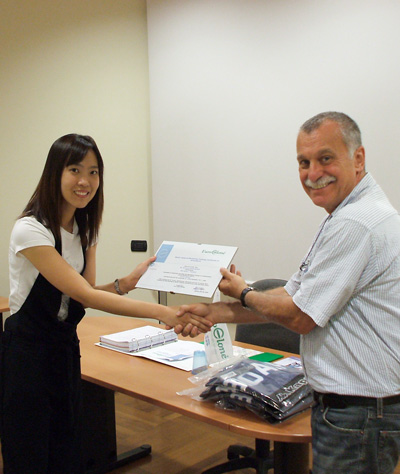 In today's highly competitive marketplace EuroClone has adopted a simple but effective recipe for success: quality and customers come first: always! With the BioAir motto in mind: "Your safety is our commitment", EuroClone has invested heavily in the manufacture of products that are of the highest quality and meet the expectations of the most demanding customers. This is why EuroClone can offer the widest range of Microbiological Safety Cabinets built according to the European EN12469 Standard.
EuroClone works closely with customers offering a flexible production cycle that can accommodate in a very short time most customisation requests.
A further step in this direction is the creation of a team of newly employed professionals that will engage in the design of equipment dedicated to industrial applications such as clean air modules, isolators and pass through boxes that are usually heavilily customised in accordance with the requirements of the end user.
---